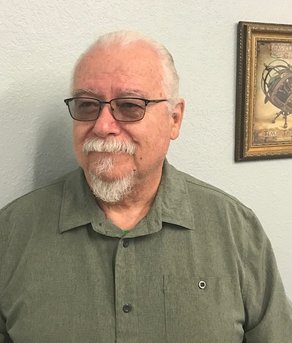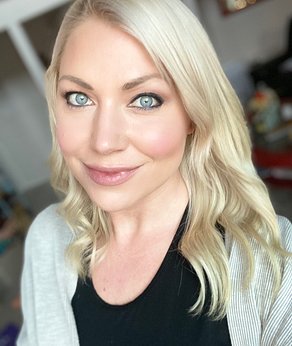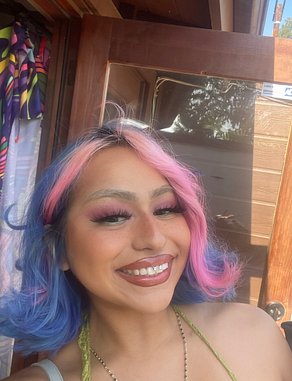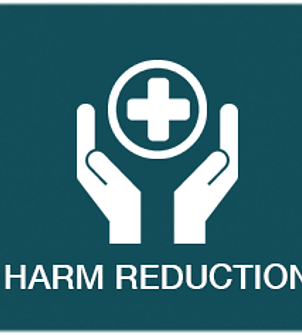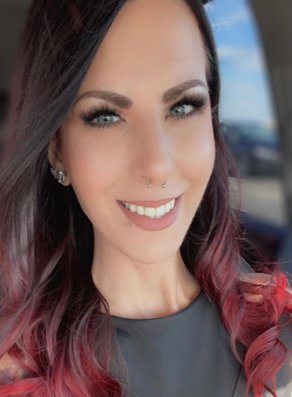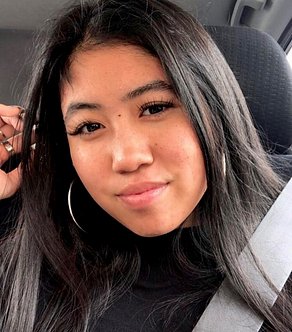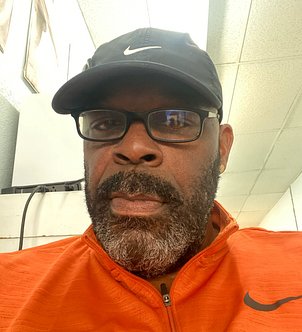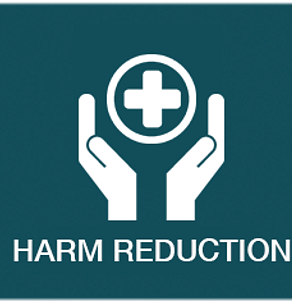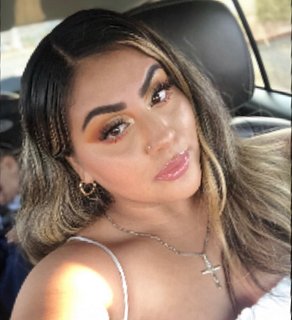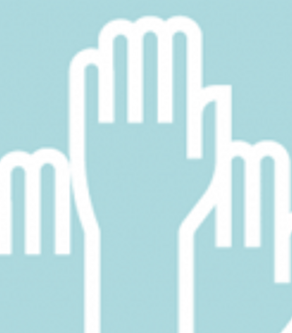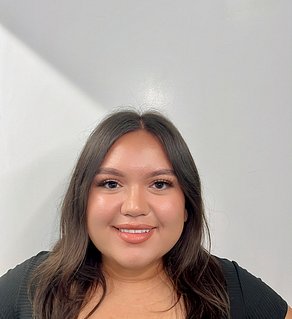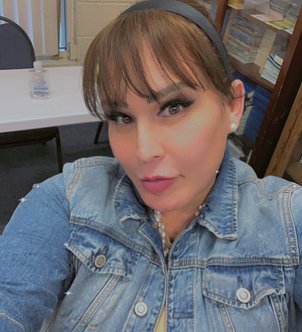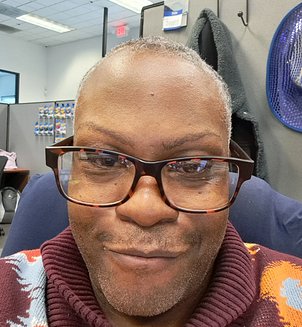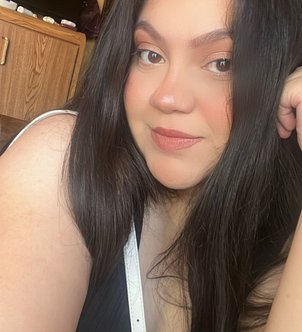 Maggie is our front desk Harm Reduction Specialist
Favorite Color: Pink and yellow
Pets: an Australian cattle dog named Oso
Hobbies: Listening to music and going to concerts
Dream Vacation: Colombia
Favorite Music Artist: Frank Ocean, Feid, Rauw Alejandro, Bad Bunny and Joan Sebastian
Harm Reduction: I would like to spread awareness to the community and provide information that will help clients.
Tony is a Certified Peer Recovery Specialist
Favorite Color: The bluest color of blue
Pets: None but I would like a puppy
Hobbies: Movie Fanatic
Dream Vacation: London, England
Favorite Music Artist: ALL female Divas
Harm Reduction Goal: Help the sick and suffering substance users one at a time.
Izzy is our HIV and Hep C tester.
Favorite color: Red
Pets: 5 animals: Frenchton, Maltipo, 2 Chihuahuas, and a horse
Hobbies: Horse jumping, ice skating
Favorite Vacation: Scandinavia: Copenhagen, Stockholm, Oslo, Helsinki and Mediterranean are Barcelona, Venice and Marseille
Favorite Music Artist: Club music
Harm Reduction Goal: Eventually everyone starts taking care of themselves, to stop the spread of STIs
Everett is the Administrative Assistant to Kat. You'll see him in the front office from time to time.
Favorite Color: Red and gray
Pets: Miller an inherited rescue
Hobbies: Reading
Dream Vacation: Kamkura Japan
Favorite Music: Anything except Bluegrass
Harm Reduction Goal: To help clients and inform the public about harm reduction.
Guadalupe is the front desk/Medical assistant at our Wellness Clinic. She does HIV and Hep C testing as well as inputting all the data for testing.
Favorite Color: purple
Pets: One kitty
Hobbies: Makeup and Cooking
Dream Vacation: Thailand
Favorite Music Artist: El Alfa
Harm Reduction Goal: Aim to reinforce positive change in a person's life, no matter how small that change may be.
Naomi is a harm reduction specialist, she greets clients as they walk in and informs people about our services.
Favorite Color: Pink
Pets: Dogs and cats
Hobbies: Going to the gym
Dream Vacation:
Favorite Music Artists: Peso Pluma
Harm Reduction Goal: Is to spread awareness and help others
Jeff Jones is a Peer Support Specialist, he will be working at the hospitals but you will see him around the storefront.
Favorite Color: Green
Pets: No pets
Hobbies: Sports
Dream Vacation: Paris
Favorite Artist: Tupac
Harm Reduction Goal: Is to educate, provide information, and resources. As well as reduce the usage of substance-use.
Lorianne is a Harm Reduction Specialist. Most of the time she is shipping and stocking in the warehouse and occasionally works in the office exchanging.
Favorite Color: black and beige
Pets: No pets ):
Hobbies: Making music!
Dream Vacation: Hong Kong. Why? They have the #1 McDonald's.
Favorite Artists: All Time Low, 5sos, Neck Deep. Moose Blood
Harm Reduction Goal: To help those in need.
Ashlie is a Peer Recovery Support Specialist at Trac B.
Favorite Color: Turquoise
Pets: 2 pound doggies named Marley and Landon they are a Lab mix and Terrier mix.
Hobbies: Going to the gym, traveling, and coffee!
Dream Vacation: One day go to Bora Bora.
Favorite Artist: Whitney Houston
Harm Reduction Goal: Is to keep people alive and encourage positive changes in their lives!
Jennette is the Social Media Coordinator and helps exchanging in the office, she also is a HIV/Hep C tester.
Favorite Color: Pink and blue
Pets: 1 fat calico cat named Kuddles and 1 orange kitty named Picasso 1 black kitten with 3 feet named Hiccup
Hobbies: I like to paint, eat and buy plants
Dream Vacation: Bali, Egypt, and Iceland
Favorite Artist: Troyboi and Miley Cyrus
Harm Reduction Goal: I'd like for people to learn more about what we do to spread awareness and educate others about harm reduction to end stigma.
Angie is our graphic designer at Trac B.
Favorite color: Violet
Pets: 3 tan dogs, tortoises, and a handful of box turtles
Hobbies: Yoga, photography, documentaries, and cuddling 3 tan dogs
Dream vacation: The white beaches of Hawaii, green hills of Austria: and the sandy deserts of Australia
Favorite Artists: Frieda Kahlo
Harm Reduction Goal: through visual adaption: 1. inform the public that help and resources are readily available. 2. provide real-time information to those with certain high risk behaviors. 3.contribute to the greater good via Trac B's missions, values, and goals.
Kat is the Administrative Manager, Chelsi makes the plans and Kat takes care of the details to make it happen.
Favorite Color: Amethyst and carmine
Pets: 2 very spoiled ferrets
Hobbies: Reading, video games, and scuba diving
Dream Vacation: Swimming with Manta Rays
Favorite Artist: I listen to almost anything depending on my mood but my default is 70s/80s Rock
Harm Reduction Goal: To help foster the idea of harm reduction practices as in automatic part of community health.
Rick is the Program Director for Trac-B Exchange. He is usually found in the conference room working on projects into the wee-hours of the night. Rick is the person that got Trac-B started and works tirelessly to keep it open.
Favorite Color: Blue and Green
Pets: none
Hobby: Going to Concerts, traveling
Dream Vacation: Orbit the Earth
Favortite Music Artist: Tedschi Trucks Band, Beth Hart, Joss Stone, Warren Haynes
Harm Reduction Goal: Promote the concept of harm reduction universally in society
Lacey is the Ryan White Coordinator for Trac-B Exchange. She is normally on the computer coordinating data or on the phone assisting clients with the Ryan White Rideshare program. She also helps at the front desk assisting clients with their exchanges and Naloxone education and training.
Favorite Color: Teal
Pets: Cora & Marley (Irish Setter) Taco (Chihuahua) & Astro (Spaniel Mix) Ace, Missy & Dazzle (Cats) Honey & Badger (Ferrets) Spyro & Sparx (Bearded Dragons) Freckles & Kai (Crested Geckos) Nova (Gargoyle Gecko) Peach (Leopard Gecko) Rune, Raine, Lilith, Blossom, Echo, Fader,Beckett, Lenox, Tome, Void, Mara, Dunkin', Shadow, Piper (ball pythons) Pixel (Tricolored hognose) Wednesday (Mexican Black King Snake) Atlas (Mexican Rosy Boa)
Hobby: Spending time with my kids, husband and animals.
Dream Vacation: Traveling around the U.S. with my family to go to every amusement park we can find and riding all the rides.
Favorite Music Artist: Mad Caddies
Harm Reduction Goal: To bring awareness and resources to help prevent and save people from overdose.